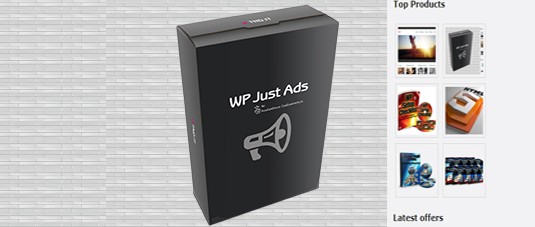 A plugin for allowing site owners and their users to add, manage and search ads!
Has a single shortcode witch generates the wp just ads page, witch working ajax calls and keeps the process of adding and searching ads at the minimum effort!
You can add ads as a user, take a look at categories or search with location, price and keywords!
Features
Let users to create their own ads
Integrated search, by title, category, price and location
It works with AJAX ( asynchronous calls )
User can set the number of days a ads will be alive / active
User can see, his/hers own ads if they are registered
User can browse ads by category
Plugin has its own captcha functionality for security

 
Installation
Upload to your plugins folder or install it directly from wordpress
Activate it
Create a page with the [ads-form] shortcode
Upload to your plugins folder or install it directly from wordpress
Create you first ADS, with backend of frontend user interface!
You can use MangoMatter to enhance and grow your webpage using their various themes, photographs, and their digital marketing team.
Support
Frequently Asked Questions
Can i deactivate the create ads form?
No!
I hate to go in the post to publish it, can i do something a little less tedious?
Yes, of course! There is an easy way! Take a look at the posts list, and you can find a link with the current post status! Just click it!
---
Support & Consulting
We are able to offer commercial support and consulting services to help clients install, customize and integrate the plugin.
Need help install the plugin?
Need to customize the plugin or change the templates?
Need extra functionality?
Need integration with an another application?
We can help you! Whether it's a simple installation, or a custom design and implementation of the plugin for an interactive site, we can help. Below we provide an indicative price list for common tasks. Note that these prices are only indicative, and will vary based on time required, complexity, ease of access to your server and schedule.
Integrations, Upgrades & Migration
Install and set-up WP Just ADS, limited customization.  €60
Install and set-up WordPress using a pre-existing theme.  €200
Setup WordPress and integrate the WP Just ADS  €280
Integrate the WP Just ADS with your template €100
Troubleshooting for customers only. Please contact us
Migrate site to new host. Please contact us
Security issues. Please contact us
If you want to know more about web hosting services MangoMatter has a big article on it which you can read.
Communication
Initial contact is via e-mail, by filling the contact form below. We aim to respond to all e-mails within 48 hours, but please allow some time due to time differences (we are based in Greece (GMT + 2).
When collaborating on a project, we aim to communicate as much as necessary.